Grand Master Ki Soo Jung - 8th Degree Black Belt
Posted: April 07, 2021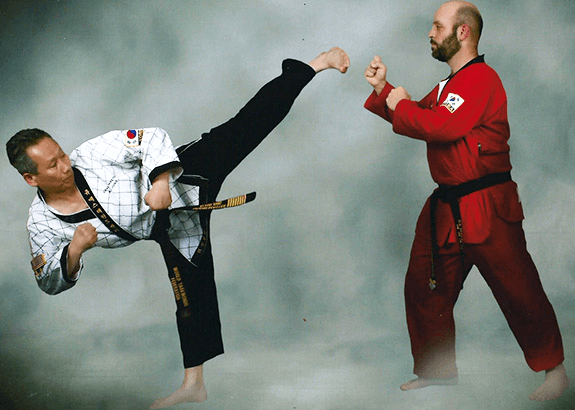 Read below to learn more about Grand Master Jung's martial arts career and accomplishments.
1971: Started Taekwondo in 7th grade at Man-Kyong Middle School
1972: 9th Chulra-Bukdo Championship - 1st Prize
1973: Graduated Man-Kyong Middle School
1974: 1st prize in Chulra-Bukdo, 11th Individual Championship Tournament
1974: 3rd Prize in 1st Korea Middle and High School Champion Tournament
1974: Won Official Commendation in Educational Association of Chulra-Bukdo
1974: 1st Prize in Preliminary Race of 2nd Korea Athletic Meet Championship
1975: 1st Prize in Chulra-Bukdo New Talent Championship Tournament
1975: 2nd Prize in the 12th Individual Championship Tournament
1976: Awarded an Official Commendation from Man-Kyong High School
1976: Graduated Man-Kyong High school
1978: Entered Korea Judo University
1978: 2nd Prize in Korea Taekwondo Championship Tournament
1979: Entered the Army, 5th division (ROK Marines)
1980: 1st Prize in President Loyal Grant Championship Tournament
1980: 1st Prize in Korea Athletics Meet for Kyungki-Do representative selection
1981: 3rd Place in Army International Qualifying Championship
1982: Returned to Korea Judo University
1982: Awarded the fourth class instructor
1983: Certificate of the national instructor
1985: Graduated from Young In University
1986: Trainer in the USA Training Center
1988: Established the US Taekwondo Center
1989: USA Master Demo Team
1991: Certificate of USA referee
1993: Won Official Commendation from World Taekwondo Headquarters (Kukkiwon)
1994: Coach in Pan-America Taekwondo Championship
1995: Coach in the Olympic festival
1995: Awarded Testimonial of Guidance Membership
1996: Awarded the Certificate of International Referee
1999 - 2001: Coach in the World Taekwondo Championships.
2006 - present: Colorado President of US Taekwondo Leaders Union
2008: Silver Medalist 2008 World Hanmadang
2008: Advisor to the World Taekwondo Federation
2008: Appointed to the President's Task Force for the U.S. Taekwondo Committee, previously known as the U.S. Taekwondo Federation
October 2010: Honorably presented the rank of Eighth Dan
2012: Appointed U.S. Calegate Team Leader.